Printer-Friendly View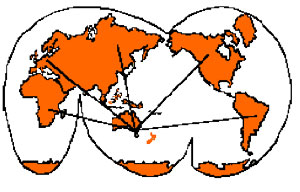 A Service Group of the Genealogical Society of Victoria 
Postal Address: The Secretary International Settlers Group, C/- GSV,

Level 6, 85 Queen Street, Melbourne 3000 AUSTRALIA
Email: isgsec25@gmail.com
Phone: 03 9662 4455
Chairperson: Michael Rumpff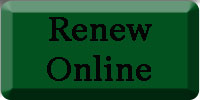 Aims of the group
Compile and collate genealogical research information on the non-British countries.
Assist Subscribers with their research activities through correspondence, newsletters and for GSV members, articles in 'Ancestor' the official journal of the GSV.
Increase the holdings of the Society's Library relating to non-British research.
Sharing experience and resources with Newsletter Subscribers.

 
The International Settlers Group offers you:
Assistance with your research problems in Australia and overseas.
A chance to meet and get to know fellow members and to exchange activities and ideas.
Newsletter published regularly giving activities of the International Settlers Group (ISG), articles of interest and various reports.
The opportunity to further your genealogical knowledge through the use of records available within the ISG.
Guidance as to the records held in the Genealogical Society of Victoria (GSV) library, which may assist you in your particular area of research.
The chance to include details relating to your ancestors in our "Members Interest Directory" which is updated on a continuous basis and published in the Newsletter.
An opportunity to contribute information in Our Newsletter.

 
The International Settlers Group Newsletter (Quarterly)
It is published  quarterly in January, April, July and October. It is recommended reading for any person with person with an interest in non-British genealogical research.
Membership Subscription: $11.00 per year (inc GST)                                                                       
International Settlers Group ISG Membership application form
Meetings:
Held quarterly on the third Saturday in February, May, August and November.
Commencing 1.00 pm in GSV Meeting room (unless otherwise notified).
Visitors always welcome
Afternoon tea will be served


​​​​​​​Year 2019 Program (Venue: GSV Research & Eduction Centre)
16 November 2019 - 1pm

Angela Scarino, Associate Professor in Applied Linguistics at the University of South Australia, and Antonio Mercurio, educational consultant: We Left. E Partimmo They are co-authors of this book dedicated to the community of Sangiorgesi which started with the arrival of eight men back in 1927 and now counts around 4000 people, more than the current inhabitants of San Giorgio. It was written by interviewing around 30 Sangiorgesi living in Adelaide.
Research and Fees:
The International Settlers Group (ISG) does research for its subscribers and other interested parties, under the auspices of the Research Services GSV and at the same rates, which are:- Members $30.00 per hour (inc GST) Non Members $50.00 per hour (inc GST) + photocopying charges and postal charges where applicable. Please enclose sae for initial inquiry. 

Address to Hon Secretary ISG or email: isgsec25@gmail.com 
Wish List - Non-British:
We are encouraging members to join in this scheme to help build up overseas records for the GSV Library

Would you like to share in the cost of a CD or Book ?

Donations may be made toward the cost of purchasing these items.
Map Guides to German Parish Registers
The German Map Guide Books identify the parish where an ancestor went to church in Germany, based on where they lived. They also give the Family History Library microfilm number for the parish records and this identifies nearly every city, town and place that included residents. Also they visually identify church parishes for Lutherans and Catholics within each district. Prices are: Soft Cover: AUS $65.00 by Kevan Hansen
Next publications :- Free and Hanseatic City of Lübeck, Free and Hanseatic City of Bremen, Free and Hanseatic City of Hamburg. (3 – 4 Volumes)
Kevan Hansen will be compiling a series on the cantons of Switzerland - in a very similar fashion to the German Parish Register books. Most likely about 20 books or less covering all 26 cantons.
All donations over $2.00 are tax deductible.  Cheques should be made payable to the 'Genealogical Society of Victoria' and posted to the Secretary ISG at the above address.  Enquiries may be made to Yvonne Izatt isgsec25@gmail.com
Genealogy Links:
www.feefhs.org Federation of East European Family History Societies

www.cyndislist.com World database of genealogy links

http://wiki-en.genealogy.net/Main_Page German Genealogy & more

www.naa.gov.au National Archives of Australia

www.prov.vic.gov.au Public Record Office Victoria

http://niederweisel.com "The Nieder-Weisel Story"

www.niederweiselmemorial.com The Nieder Weisel Memorial

www.croatia-in-english.com Croatian genealogy

www.agfhs.org.uk/ Anglo German Family History Society (UK)

http://trees.ancestry.com.au/ Ancestry (paid site)

http://pgsa.org/ Polish Genealogical Society of America

www.jewishgen.org/ JewishGen Databases  
Countries being researched by members:
| | | |
| --- | --- | --- |
| AMERICA | GERMANY | EAST PRUSSIA |
| AUSTRIA | GREECE | ROMANIA |
| BELGIUM | HUNGARY | RUSSIA |
| CANADA | ITALY | SCHLESWIG / HOLSTEIN |
| CHANNEL ISLES | LATVIA | SILESIA |
| CHINA | MALTA | SLOVENIA |
| CROATIA | MAURITIUS | SOUTH AFRICA |
| CZECHOSLOVAKIA | NETHERLANDS | SWEDEN |
| DENMARK | NORWAY | SWITZERLAND |
| FRANCE | POLAND | WEST INDIES |
| FINLAND | PRUSSIA | YUGOSLAVIA |