Printer-Friendly View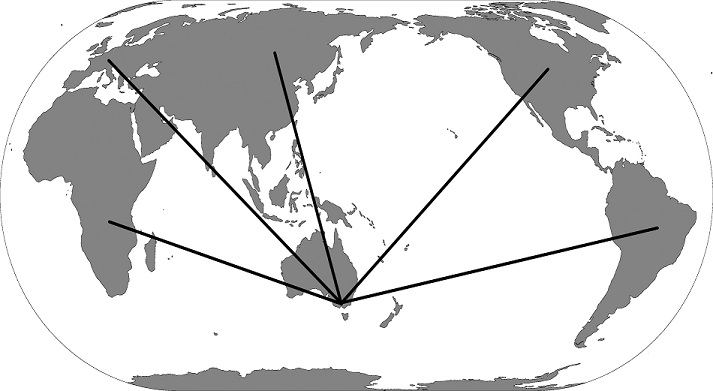 A Service Group of the Genealogical Society of Victoria 
Postal Address: Hon. Secretary International Settlers Group, C/- GSV,
Level 1, 10 Queen Street, Melbourne 3000 AUSTRALIA
Email: ISG@gsv.org.au
Phone: 03 9662 4455 
Aims of the group
Compile and collate genealogical research information on the non-British countries.
Assist Subscribers with their research activities through correspondence, newsletters and for GSV members, articles in 'Ancestor' the official journal of the GSV.
Increase the holdings of the Society's Library relating to non-British research.
Sharing experience and resources with Newsletter Subscribers.
 
The International Settlers Group offers you:
Assistance with your research problems in Australia and overseas.
A chance to meet and get to know fellow members and to exchange activities and ideas.
Newsletter published regularly giving activities of the International Settlers Group (ISG), articles of interest and various reports.
The opportunity to further your genealogical knowledge through the use of records available within the ISG.
Guidance as to the records held in the Genealogical Society of Victoria (GSV) library, which may assist you in your particular area of research.
The chance to include details relating to your ancestors in our "Members Interest Directory" which is updated on a continuous basis and published in the Newsletter.
An opportunity to contribute information in Our Newsletter.
 
The International Settlers Group Newsletter (Quarterly)
It is published  quarterly in January, April, July and October. It is recommended reading for any person with person with an interest in non-British genealogical research.
Membership Subscription: $11.00 per year (inc GST)                                                                       
Meetings:
Held quarterly on the third Saturday in February, May, August and November.
Commencing 1.00 pm in GSV Meeting room (unless otherwise notified).
Visitors always welcome
Afternoon tea will be served
Next Meeting: 21st August 2021. Annual General Meeting. Sue Myers will talk on Swiss-Italian migration to the Daylesford area, and Lyn Johnson will talk on her husband's Danish ancestry, and the search for Danish records. 
Research and Fees:
The International Settlers Group (ISG) does research for its subscribers and other interested parties, under the auspices of the Research Services GSV and at the same rates, which are:- Members $30.00 per hour (inc GST) Non Members $50.00 per hour (inc GST) + photocopying charges and postal charges where applicable. Please enclose sae for initial inquiry. Address to Hon. Secretary ISG or email: ISG@gsv.org.au