Thursday 2nd July, 11.00 am
With the current restrictions due to the corona virus, this class will be held online for GSV members only, using ZOOM as the medium. This online class will be limited to 15 participants. To register your interest please email the GSV at gsv@gsv.org.au quoting your membership number and a contact phone number.
Registration will close at 3.00pm on Wednesday 1st July..

Presenter: John Blackwood.
The ScotlandsPeople website, www.scotlandspeople.gov.uk "is the official Scottish Government site for searching government records and archives. In this site you have access to the statutory registers of births, marriages and deaths; census returns; church records; evaluation rolls; and legal records from Scotland's courts of law".
These include indexes and images.
This one hour class on the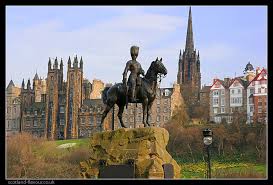 ScotlandsPeople website will explore what's on the website, how to register as a user, buy credits, obtain certificates, as well as advice on researching the site.
When
2 July 2020, 11:00 to 12:00