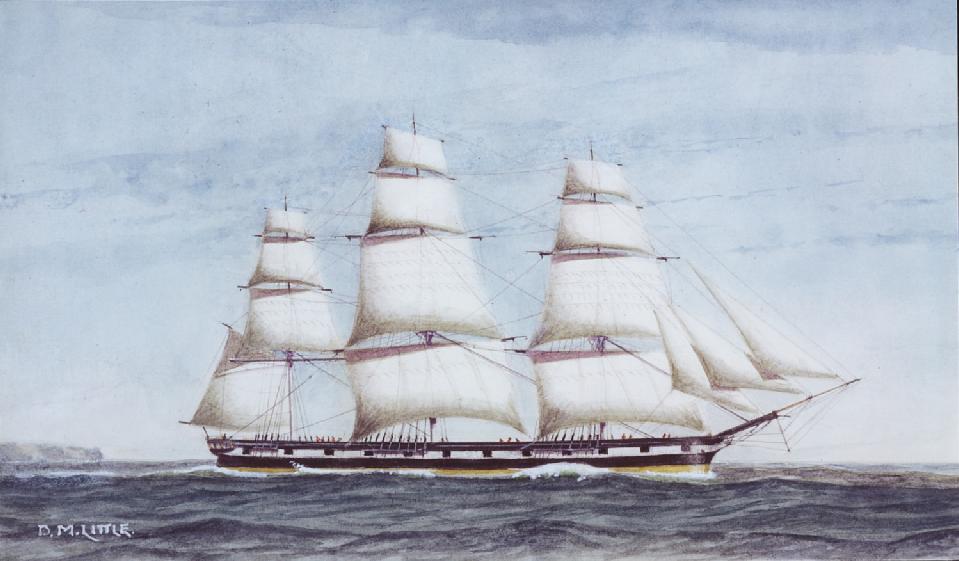 Carried over from 3rd December
 Speaker: Liz Rushen
When the Port Phillip District was opened up to bounty emigration in 1839, a flood of emigrants poured into the new colony, most encouraged by John Marshall. He had immigrants on three of the first five bounty ships and when the trade was at its peak, he sent a ship to Australia every month. In this talk, Liz Rushen will discuss the work and influence of John Marshall.
(Picture: Immigrant Ship "Bussorah Merchant")
Duration 1 hour.
$5 GSV members. $20 non-members. GSV members please log in to receive the discount.
Maximum of 50 participants.
Dr Liz Rushen is a Melbourne-based historian who has written extensively on nineteenth Century migration to Australia. She is an adjunct research associate in the School of Historical Studies at Monash university.
When
18 March 2021, 10:30 to 11:30
Location
Internet Australia Eastern Daylight Time
Australia