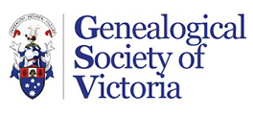 Printer-Friendly View
Greetings all GSV Members
We really value your continued involvement with GSV and we are working hard to bring you lots of ways of getting your genealogical fix.
As you are aware, the GSV premises are closed until further notice due to the COVID-19 situation, with all staff and volunteers working from home.  This means that we are operating under restricted conditions, including in relation to processing of payments.
Because the office is unattended, any incoming phone calls are redirected to a message advising that our office is closed and to contact the GSV via email at gsv@gsv.org.au, so we are currently unable to process credit card payments over the phone.  
The preferred payment methods at the moment are either online via PayPal or credit card, or via direct deposit to our bank account (details below).  GSV membership renewals can be paid online through 'Renew Membership' on our website when logged in.  Payments to our service groups – Scottish Ancestry, Irish Ancestry or International Settlers – can be made by selecting 'Activities', 'Special Interest Groups', then the applicable group, and clicking on the 'Renew Online' button. 
GSV's Westpac bank account for direct payments is:
Account: Genealogical Society of Victoria
BSB: 033-009
Account No: 38-7919
Please include your membership number/surname as a reference.  If your payment relates to a service group, please also include the service group initials, e.g. SAG 12345.  This ensures that the payment is allocated correctly.
It is still possible to post a cheque to the GSV office, but processing may be delayed.  Mail is only being collected about once a week by one of our volunteers, then the cheques need to be banked and the information emailed to our office administrator for processing into our system.
Thank you for your understanding during these difficult and challenging times.
Best wishes from Linda and the GSV Team
Go to 'About Us' on our website to read about our wonderful staff. They get a big THANKS for carrying on! [ed.]
Expiry Date:
Thursday, 28 January, 2021 - 11:45