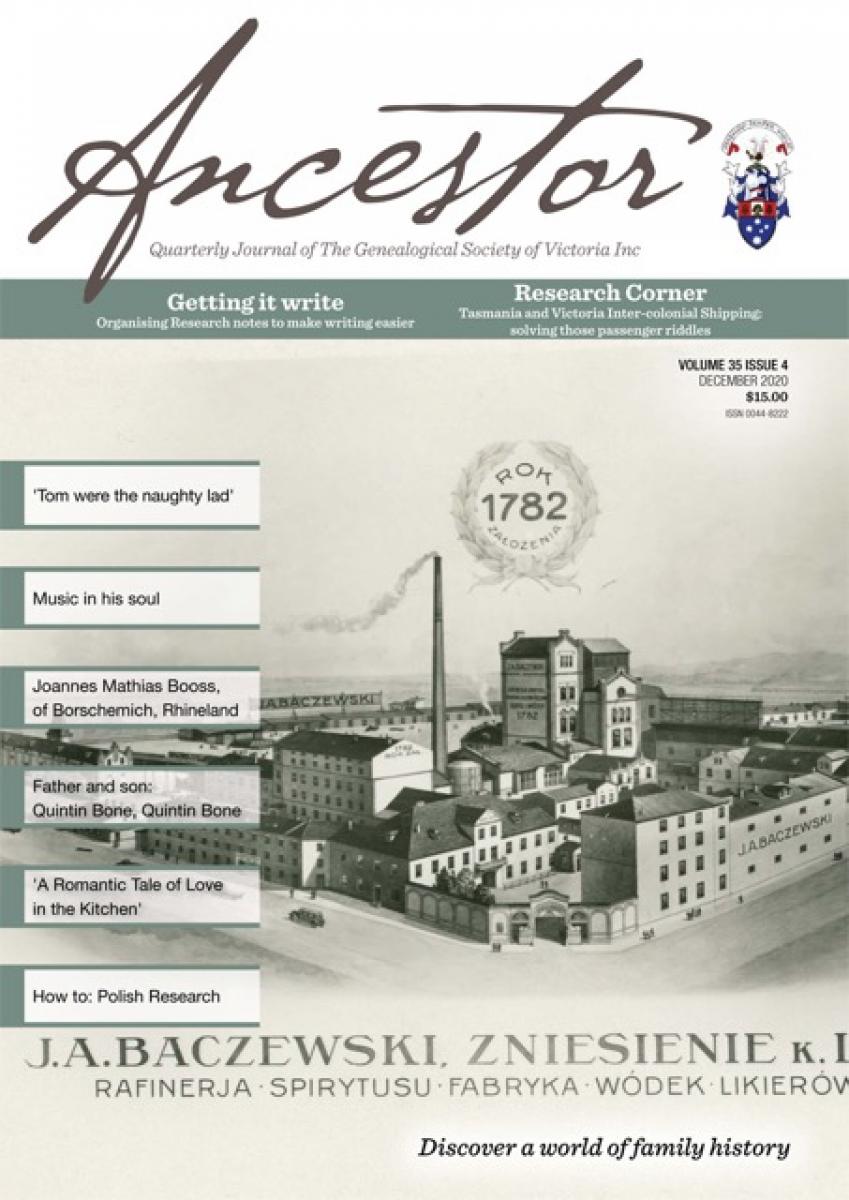 Printer-Friendly View
The latest edition of our quarterly journal 'Ancestor' has now been published.
Members who have elected to receive a print edition should have received their copy in the mail and be perusing its many interesting articles, including 'Tom were the naughty lad' by Brian Reid - this year's winner of the GSV Writing Prize
But this edition is also available to members to read as a PDF file and as a flipbook that can be accessed in the Members Area of the GSV website.
This move to give you digital-media options for reading our journal is part of developing more ways to provide services to our members. Our COVID year has certainly prompted us in this. Our Zoom meetings and webinars are proving very popular especially as our centre has restricted access and as people only cautiously return to public transport.
Have a look at our digital editions - and you may even elect to access future editions in this way - thus saving postage and printing costs for the GSV, improving our environmental footprint and helping you downsize your home shelf space! You can access back copies as a Member via our website and search past articles via our catalogue.
You can change your delivery preferences under your Membership Details on the website.
***
Expiry Date:
Saturday, 5 June, 2021 - 11:00