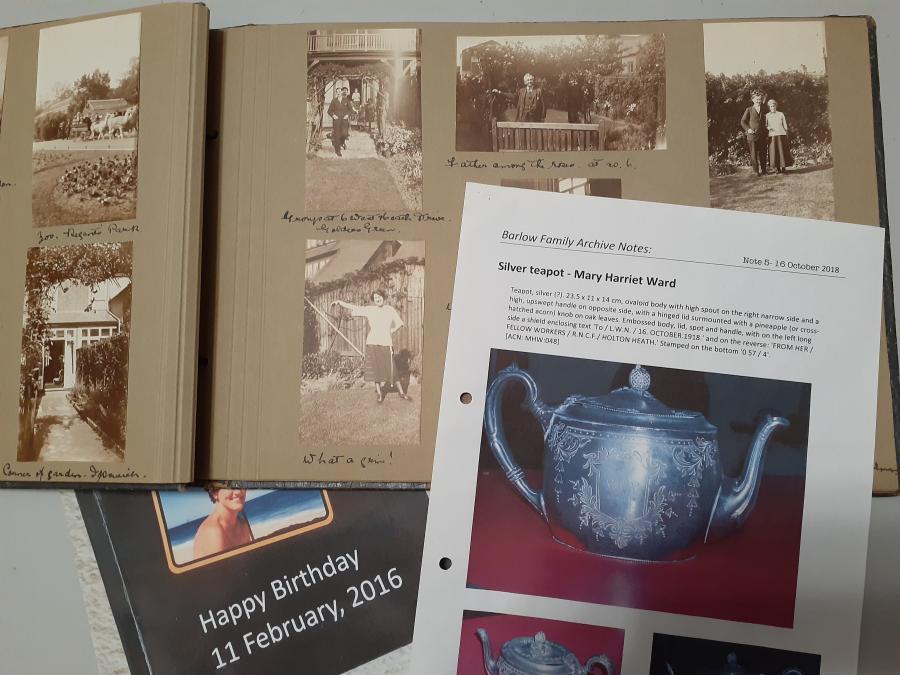 Printer-Friendly View
How can you write your family history with the least amount of writing?
Recently the GSV Writers discussed forms of 'text-light' media for telling our stories.
By 'text-light' we meant media in which our family history is mainly told through images, or at least with few words. Remember that oft-quoted aphorism 'a picture is worth a thousand words'.
Such media may include:
charts (e.g. descendency record)

photo albums or photobooks

PowerPoint files

videos, podcasts

websites

blogs

posters (for example, an illustrated family tree)

Facebook sites

annotated timelines, and so on.
or even poetry... (One writer read a poem she has composed to tell a family story).
There is some feeling that with the take-up of social media many people (not only younger) just haven't the time or capacity to read anything longer than a 'tweet'. And watching a film of a book will have more appeal. But how to tell, and capture, history in 'text-light' forms?  
Who has not inherited a drawer full, or even an album, of unlabelled family photos? Who has not watched a historical film and wondered how much of it is 'true'. How can we know? Lincoln, the film or Gore Vidal's Lincoln, a 'novel'. 
We may build a collection (a shoe-box?) of primary source material - originals or reproductions (an archive). Why not just tell, or show, our family history by distributing images of these to the family? There are many software programs enabling us to produce photobooks, PowerPoint presentations and videos. And little or no writing is required. ,
After all, a picture tells the truth? In April, a female dance crew, '101 Doll Squadron', was shown on ABC footage of the launch of HMAS Supply, twerking* in front of RAN brass,including the Governor-General, who it later transpired was not there at that time. Words had to be written later to explain and apologise for the incorrect assembling of the images.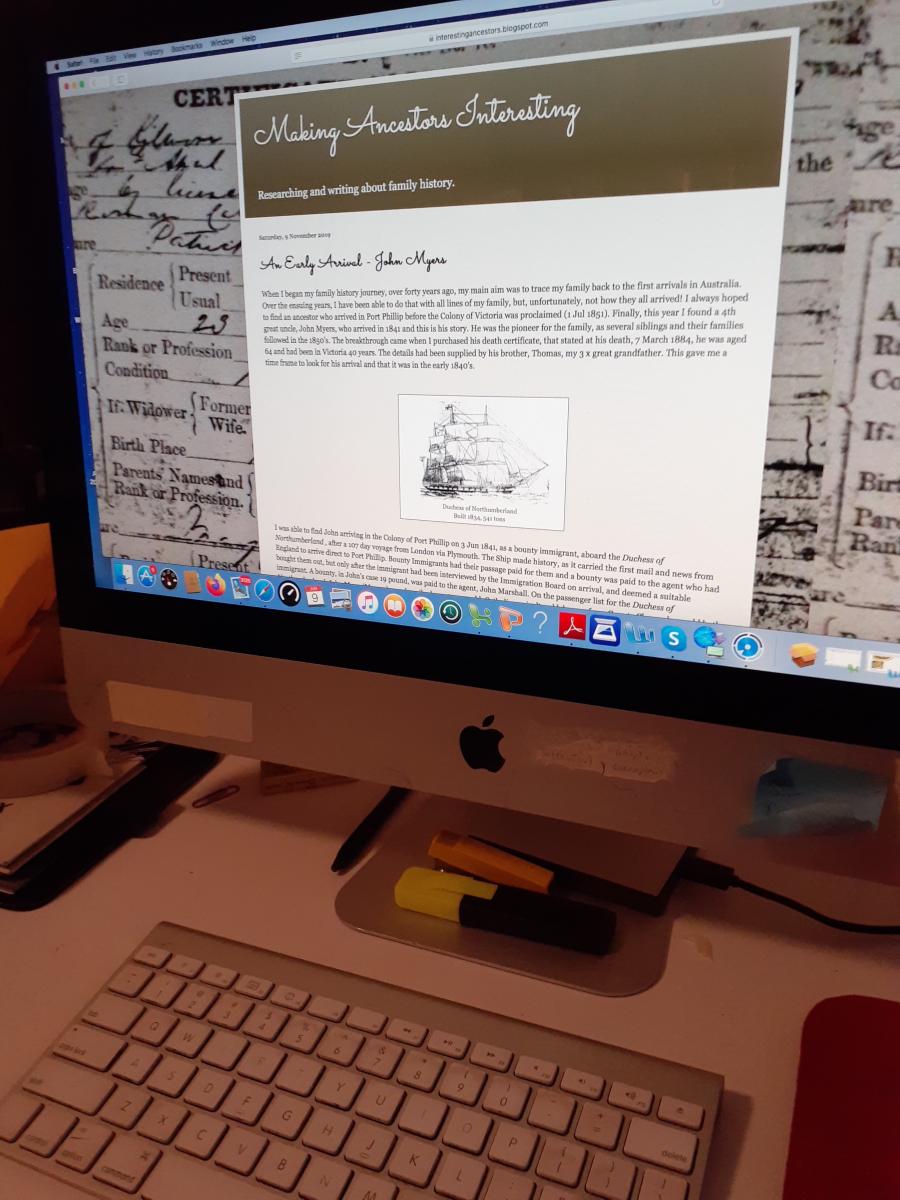 Kenneth Clark's TV documentary Civilisation(BBC 1969), Bronowski's 13-part TV series TheAscent of Man(1973) and Simon Schama's A History of Britain(2000)—brilliant though they are as television—were all followed by books that provided the sources of illustrations and provided bibliographies. Bronowski wrote in his Foreword that the printed book has the advantage that:
'it is not remorselessly bound to the forward direction of time, as any spoken discourse is. The reader can... pause and reflect, turn the pages back and the argument over, compare one fact with another and ... appreciate the detail of evidence without being distracted by it.'
This almost sounds quaint today. 
In today's world an audiovisual medium has many great advantages in telling a story. 
The key question for us as historians is what qualifies these different media as historical records - ones that have historical value (as opposed to fiction or myth) 
What is the minimum text that must be included to turn our collection of images—moving or otherwise—into a historical document? 
THE TEST
If an unknown viewer in the future finds your photobook, blog site or PowerPoint file, does it include the necessary information to make it history - or will it just become history? 
What or who is shown, who created it and when, what time and place is depicted.
***
*twerking(OED 2015). First used in 1820.
Images:
Top: An inherited family photo album with captions like 'Father among the roses at no.6' (author's possession); an archive data sheet about a family object; cover of a celebratory family photobook.
Lower: A family-history online blog 'J Scammell Making Ancestors Interesting, viewed 2021.
Expiry Date:
Monday, 6 December, 2021 - 17:15