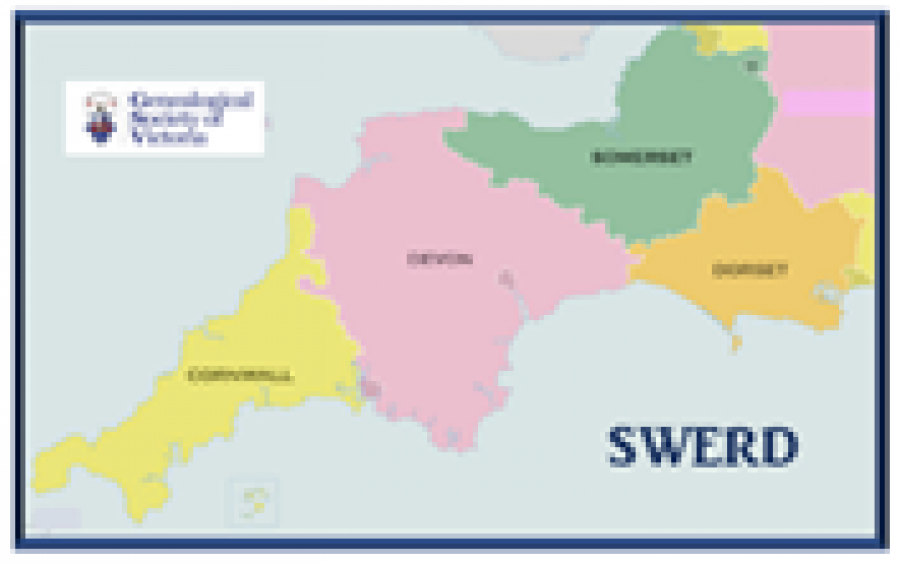 Printer-Friendly View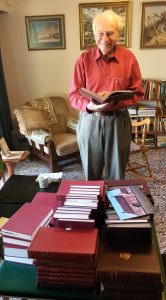 Rev Dr Warren Bartlett OAM with Somerset records, 2018.
The GSV has received a very generous donation from a retired member, Rev Dr Warren Bartlett OAM. 
Warren has donated around 50 volumes of historic records for Somerset (including some for Dorset and Devon), which were produced over many decades by the Somerset Record Society.  The volumes include transcriptions of rare and now lost collections of wills, Tudor tax records, lists of rebels from the southwest and much, much more.  Warren has also donated a large number of Somerset and Dorset Notes and Queries journals.  The volumes and journals are a treasure trove of resources for Somerset and southwest England researchers.
Some examples from the collection that Warren is donating are:
Somerset Wills - pre-war transcriptions of some 1,200 Somerset wills that were subsequently destroyed in the bombing of Exeter in 1942;
The Monmouth Rebels, 1685 - details of around 4,000 people from Somerset, Dorset and Devon charged with treason and similar offences after the failed rebellion against James II in 1685.  Many of these people were executed or transported as 'slave labour' to the Caribbean; and
Two Tudor Subsidy Assessments for the County of Somerset: 1558 and 1581-82 - which lists the names, villages, details of land values or goods held and tax payable for thousands of Somerset people who were subject to tax by Elizabeth I.
These will be available in the GSV Education and Research Centre as soon as they have been checked and catalogued.  Follow the GSV blog and Ancestor for more news about this.
GSV is very appreciative of this donation to its Collection and expresses its thanks publicly to Warren for his great generosity in sharing this resource.
***
Stephen Hawke
Convener, GSV South West England Research & Discussion Circle (SWERD)
Expiry Date:
Wednesday, 24 October, 2018 - 22:15