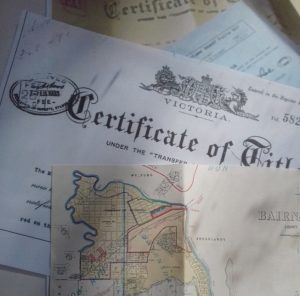 Printer-Friendly View
If you are quick you can book in to hear from Ken Smith and learn how to go about finding early Victorian land records.
This coming Thursday 21 November 12.00 - 1.00 pm. at GSV Research Centre.
Go HERE for details and to book. Places still available if you are quick.
$5 GSV members. $20 non-members. FHC, RHSV and CAV members should contact the GSV for a 25% discount.
Bookings are required and can be made online, by email, in person or by telephone (Mon-Fri 9.00am-4.00pm). Joint members please book in separately if both attending.
Our guest speaker Ken Smith is a long-time member of the Port Phillip Pioneers Group (PPPG). Ken has researched early records of the Port Phillip District. He has scrutinised all the land transactions in the Port Phillip District from the time of the first land sales on 1 June 1837 until 1851 with the aim of finding where people lived.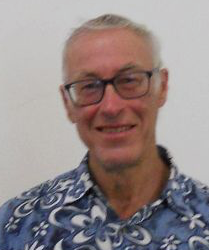 You can read more about the Port Phillip Pioneers Group https://portphillippioneersgroup.org.au
***
APOLOGIES
Our original post for this talk apparenty mixed up two Ken Smiths  both associated with Port Phillip Pioneers Group. We extend our apologies to both. But this Ken Smith's talk at GSV was well-attended and much appreciated by all.
GSV Blog Editor
Updated: 14 Dec 2019.
Expiry Date:
Saturday, 16 May, 2020 - 18:15