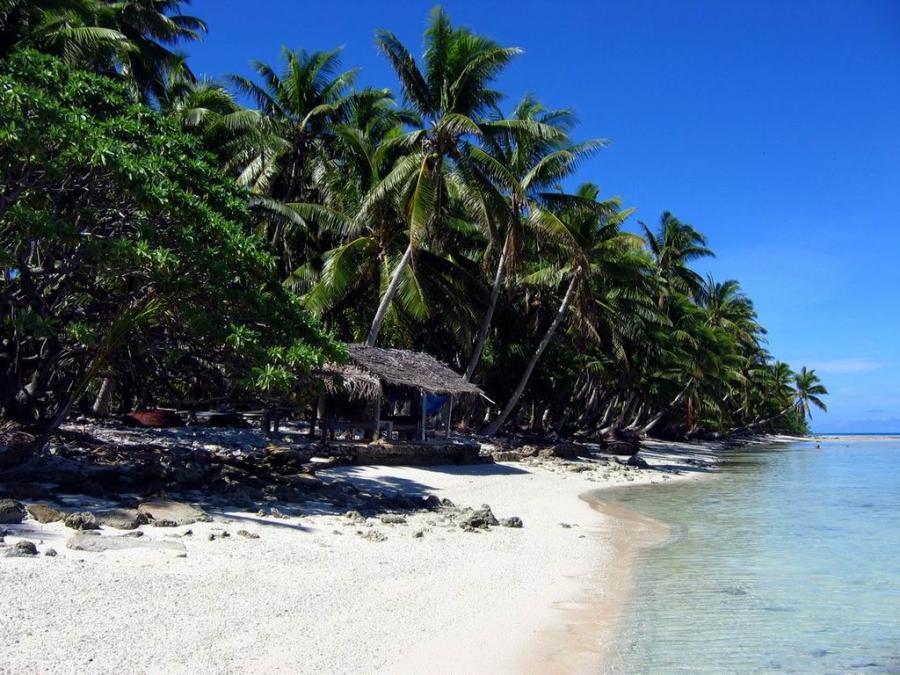 suvarov Atoll, Cook Islands
Printer-Friendly View
You don't have to go far - living within 5 km
In previous times families didn't move far from their villages for generations. Many or even most people never moved beyond our recent 5 km lockdown over their whole lives.
This has been a useful factor in tracking early family names in a specific geographical location. Tracing my Barnes family, it has been shown that by 1860 a third of all UK 'Barnes' were in Lancashire and in 1861 it was particularly prevalent in Haslington and Accrington, north of Manchester - in the Valley of Rossendale. 'Golding', a recurring name in my family, is also most prevalent in Lancashire in its north England cluster. Both these name locations probably reflect the settlement there of Hiberno-Norse people from about 900 after their expulsion from Dublin in 902.
A great grandfather of mine set foot on Suvarov (or Suwarrow) Island, a very small Pacific atoll, in 1889. Years later the largest islet of this coral reef would be the voluntary home of Tom Neale where he lived for six years. He was inspired by an earlier occupant, Robert Dean Frisbie, who exiled himself and his four children there for a year in 1942. The islet they lived on is only 800 metres long and 200 metres wide - so a perambulation is well below our present 5 km confinement.
Robert Frisbie had lived on Pukapuka, another small Pacific atoll and wrote: 'Think of it! A woman living on this island for some seventy years and never visited Frigate Bird Islet, four miles across the lagoon! It reminds me of a pair of darling old maids who lived near our ranch in the foothills of California. They were in their forties, alone on a farm only a few miles from Fresno, the lights of which place they could see, on a clear night, from a hill beyond their house—yet they had never been to Fresno nor to any city! Once I tried to take them, and I remember that one old dear couldn't go because she had a hen setting and her sister was "no hand at poultries"; the other one couldn't go because she was afraid to leave her sister alone—"something might happen." So it is with lots of Puka-Pukans. We have only three islets on this reef, yet many of the neighbors have set foot on only one.' 
And to help us live within our own resources, that classic of Thoreau's two years in a cabin on Walden Pond is worth a re-read. 
Our ancestors didn't move far, until they did - when wars, economic emigration and forced relocation, transportation took them to another county or across the globe.
***
References:
Tom Neale. An Island to Oneself, Collins, 1966
Robert Dean Frisbie. The Island of Desire: the story of a South Sea trader, Doubleday, 1944 / Benediction Books 2019 / ebook available online.
Henry David Thoreau, Walden or Life in the Woods (1854), JM Dent Everyman's Library 1910. 
[Ed] I thought I would treat you to a picture of this tropical island in memory of all those beach holidays we Melbournians had to cancel this year.
Expiry Date:
Friday, 1 April, 2022 - 13:45