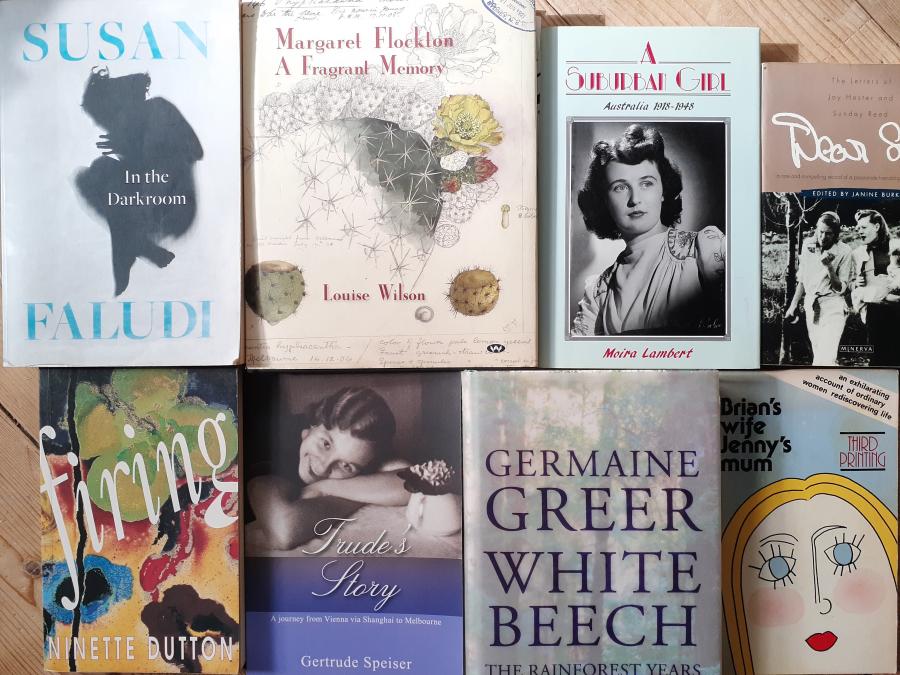 Printer-Friendly View
More books about women's stories
We had a good response to our list of books about women's stories.
So another list prepared by Penny Mercer for our GSV Writers is attached here as well. (See PDF below).
Liz Rushen's book Single and Free: female migration to Australia 1833-1837 is in the GSV library and elsewhere. See her website for her accounts of four women's stories https://www.rushen.com.au/bounty-womens-stories
Barbara Goldfinch let us know of a rare book  'Women of Williamstown' (City of Hobson's Bay, 1990), which includes a piece about her grandmother in WW2 written by her father. This is not in the SLV or NLA (but Prahran Mechanics Institute has a copy), so it reminds us how important it is to ensure publications are put in places for safe-keeping and thus turn up on databases like Trove.
Writing stories is one thing but ensuring they can be found is just as important.
***
STOP PRESS - 28 APRIL
PLEASE NOTE THAT THE PREVIOUSLY ADVISED BOOK SALE FROM THE GSV LIBRARY HAS FINISHED. 
***
Expiry Date:
Thursday, 7 October, 2021 - 09:45