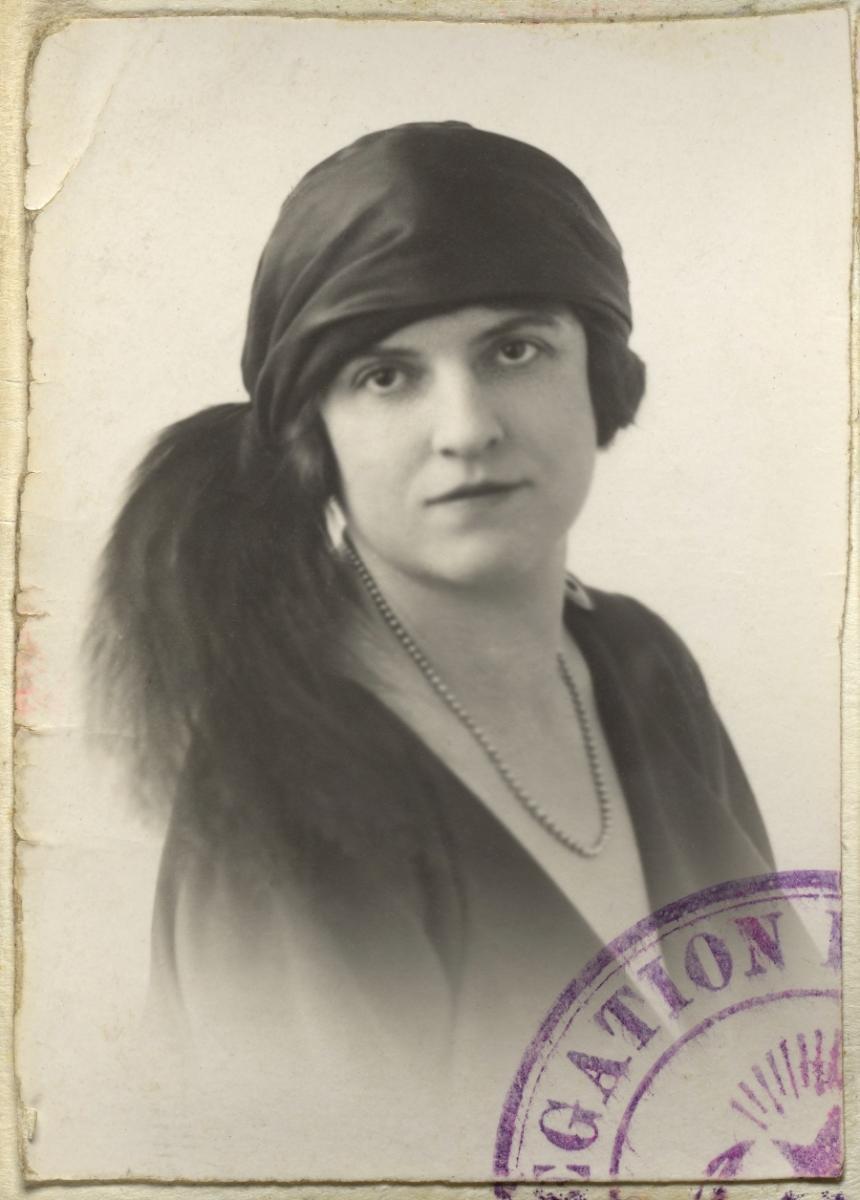 Florence Chefik Bey
Printer-Friendly View
Round off an interesting year, with these family-history attractions in December - before you collapse into Christmas and holiday mode.
ATTEND A FASCINATING PRESENTATION
'The Melbourne Socialite & The Turkish Diplomat'
DEC 9 - THIS COMING THURSDAY - 9 DEC at 10.30 AM - by Zoom
Speakers: Patrick Ferry & Janan Greer
London, 1913: A wealthy young woman from a stately country home falls in love with and secretly marries a handsome young diplomat from the Turkish Embassy. It sounds like a plot line from the hit British period drama Downton Abbey. But it is the real-life story of Melbourne socialite Florence Winter-Irving. Florence's story is told through records held by the National Archives of Australia, contemporary newspapers and treasured family memorabilia and traditions. Her story is set against the backdrop of patriarchal nationality laws, which stripped women of their own nationality when they married 'aliens' –  foreign men who were not British subjects.
This is for GSV members and limited in number. So go online and quickly book a spot. 
Our presenters
Patrick Ferry is the State Manager, Victoria for the National Archives of Australia. He is a professional archivist, local historian and author. Patrick's most recent book Blood, Toil, Tears and Sweat: Remembering the Pakenham District's WW2 service personnel, 1939 – 1945, won the 2020 Victorian Community History Award for Best Local History Project.
Janan Greer is the great-granddaughter of Florence Winter-Irving. Janan works in marketing and communications and has a passion for family history and storytelling. She is the custodian of many family photographs, letters and documents relating to her paternal family lineage.
READ OUR JOURNAL - ANCESTOR
Members will have received the December issue of our award-winning Ancestor journal. If you are not a member you can always take out a subscription for 4 issues a year for $70.00, including postage.
You could give a friend a subscription for Christmas!  SUBSCRIBE HERE.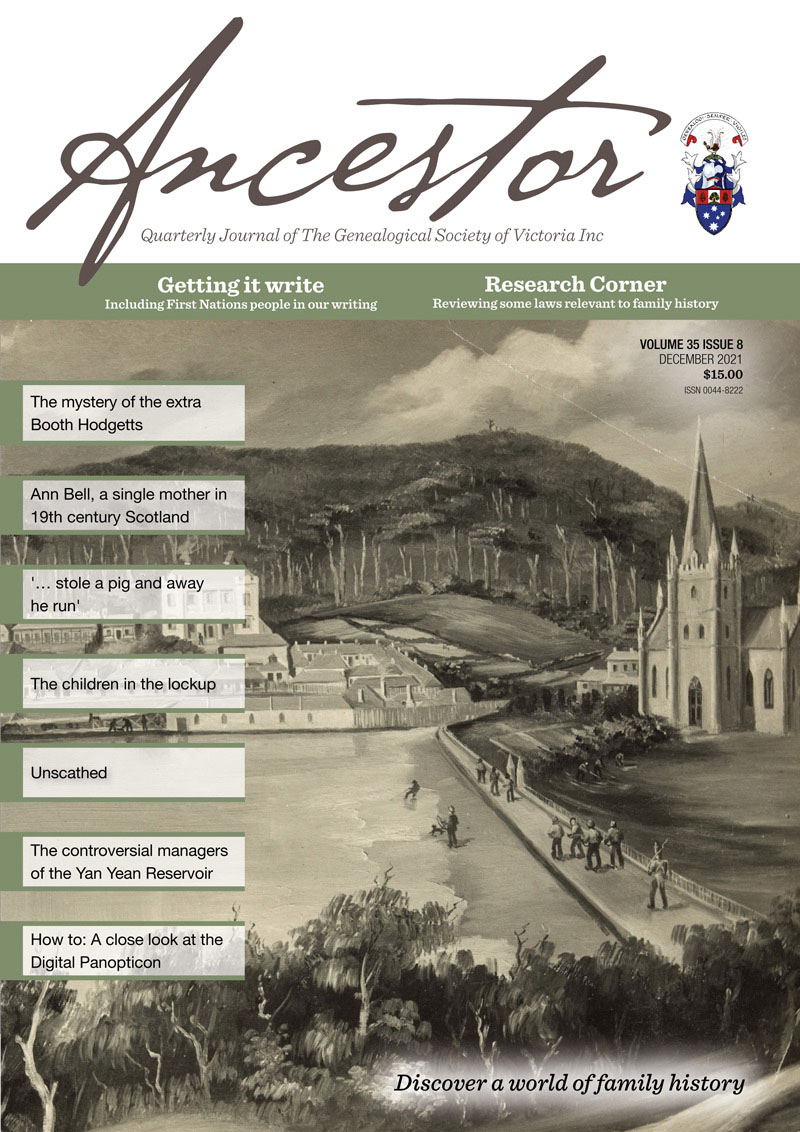 Our current edition features the winning article from the GSV Writing Prize, which is 'The mystery of the extra Booth Hodgetts' by Susan Wight. Other articles include an account of a medical orderly in the 3rd Light Horse Field Ambulance in the First World War; the story of an unmarried mother in 19th Century Scotland, and Paul Magill's intriguing story of the bureaucratic goings-on of two men, John Lanktree and Matthew Jackson, who migrated to Australia and were appointed to senior positions overseeing the building of the Yan Yean Reservoir.  Jennifer MacKay relates the story behind the 'The children in the lockup' sculpture commissioned by Moonambel Arts and History Group to commemorate an event from 1896, and how, with the help of the GSV, she was able to trace a descendant of one of the children.
FINALLY THIS MONTH, GET DISCOUNTED VIC BDM CERTIFICATES
To say thank you to their valued family historians, the Registry of Births, Deaths and Marriages Victoria (BDM Victoria) is offering downloadable uncertified historical certificates for $15 each for the entire month of December.
This is a saving of $5 per certificate. You can also subscribe to BDM Victoria's mailing list for future offers, updates about system improvements and user guidance.
***
LAST MINUTE CHRISTMAS GIFT GSV MEMBERSHIPS -
Easy to do – just go to the GSV website or GO HERE TO PURCHASE.  
***
Image citation: Florence Chefik Bey (born Winter-Irving), NAA: A659, 1940/1/1640, p. 34.
Expiry Date:
Thursday, 2 June, 2022 - 13:30