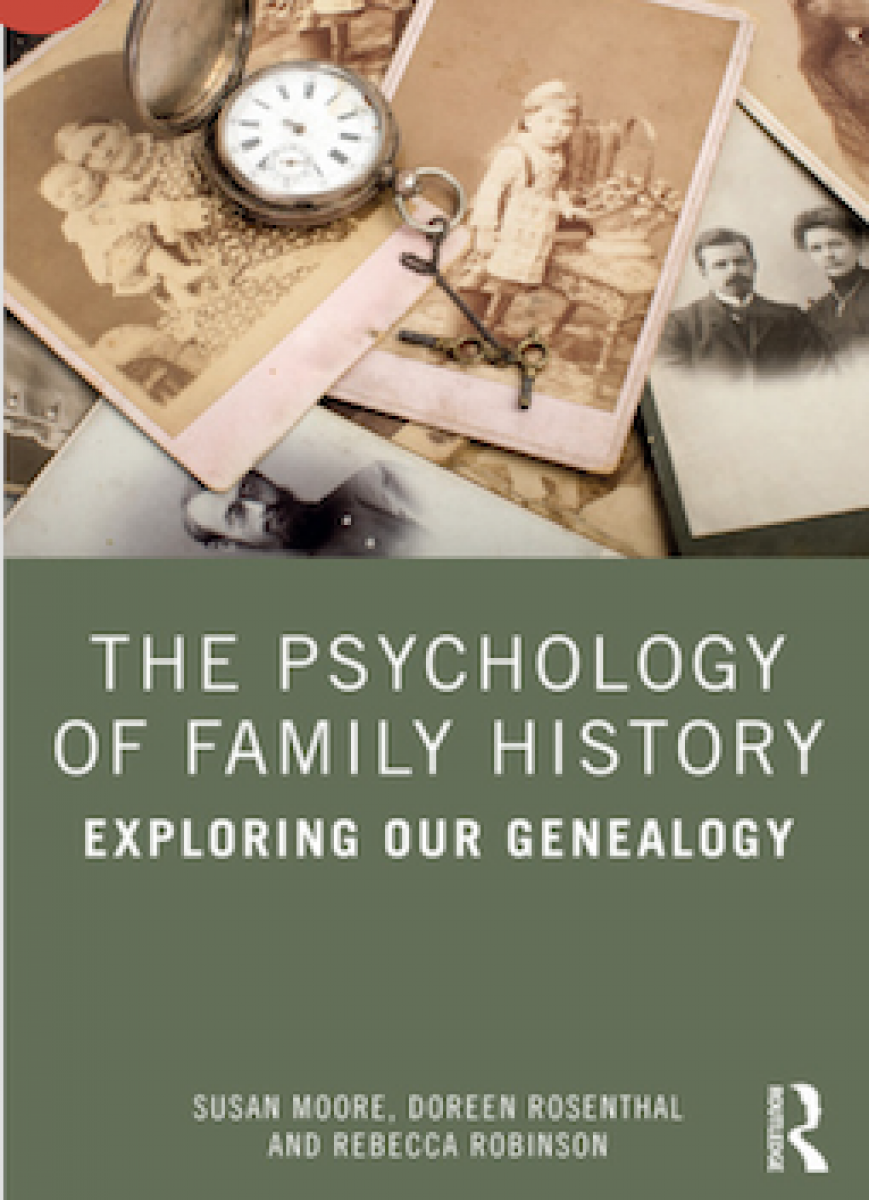 Printer-Friendly View
Did the circumstances of 2020 focus you on your family history research?
Or maybe, instead you turned to cooking and walking just to get out. 
Certainly this pandemic and the recent storming of the US Capitol building makes this family historian think more about the pandemics of the past and the volatile political uprisings that our family members may have lived through in their day. The 1918-20 Spanish flu killed about 20-50 M of the then 1.8 billion world population. So far COVID is approaching about 2 m deaths of 7.8 billion world population. 
Whether learning about the past will be enough to save us from a repetition (Churchill, Santayana, etc.) remains to be seen. But 'knowing more' about such past events helps us cope better - and hopefully helps our survival. [Ed.]
***
Why do we study family history? This question was asked on this blog on 3 Sept 2018: 'What makes a family historian tick?' A new book sets out some answers.
Many GSV members responded to this question by participating in a survey of the motives and characteristics of family historians that was conducted by social researchers at the University of Melbourne and Swinburne University. 
The outcomes of that study have been incorporated in a new book, now available: The Psychology of Family History: Exploring our Genealogyby Susan Moore, Doreen Rosenthal and Rebecca Robinson (Routledge, 2020).
The book presents their findings regarding:
Family history: Passion and popularity 

Spiritual and religious underpinnings of genealogy 

Identity: Who do I think I am? 

Biological realities: Who am I genetically? 

Beyond the self: Altruistic and intergenerational motives 

Family history as therapy   

The genealogical detective: Cognitive motives for family history research 

Health: What are my inherited health risks? 

Ethical dilemmas:  What should I do now? 
It concludes with consideration of the future challenges for family historians.
You can find out more about the book at: https://www.routledge.com/The-Psychology-of-Family-History-Exploring-Our-Genealogy/Moore-Rosenthal-Robinson/p/book/9781003011576
Maybe we can bring you a review in a future post. 
Best Wishes to all of us for this New Year of 2021
- and check out our GSV Events in January-March (see the last post and the website).
Expiry Date:
Tuesday, 13 July, 2021 - 22:30