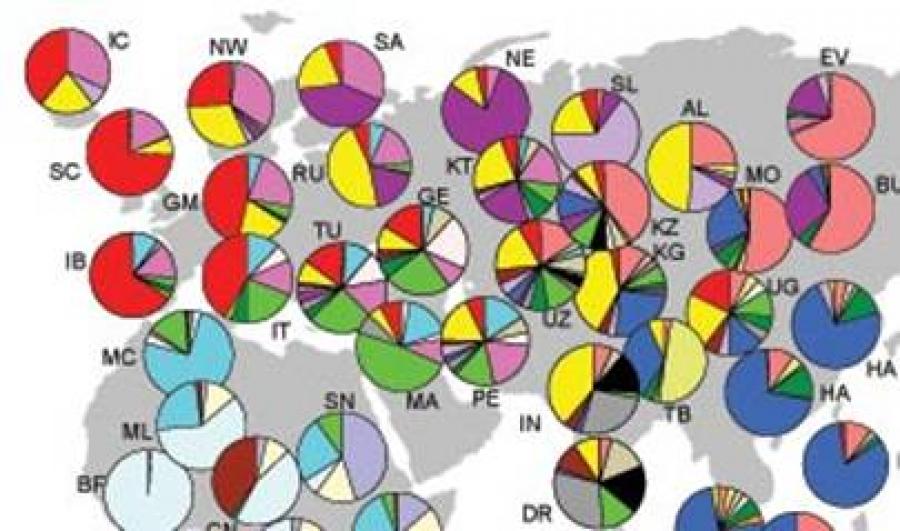 Printer-Friendly View
Understandably we have been focussed on virus particles lately - and the pandemics that may cut across our family histories.
But now it is again time to zoom in on the smaller molecule that affects us all - DNA.
These molecules are about 2 millionth of a millimetre in size - a metre long if we unravel one - and 30 to 70 times smaller than a Covid virus particle.
There is no need for a degree in microbiology! We have lots of experts who can help us decode this fascinating world.
Our program of DNA Zoom talks commences on Tuesday 9 February.
The talks are presented by Alan Rhodes and proved very popular in 2020.
The first four sessions for 2021 will be on advanced topics following on from last year's program.  These talks are for people who have some experience using DNA for family history and/or have attended the 2020 program of DNA talks. The topics covered will be Autoclusters (9 Feb), Gedmatch part 1 and 2 (23 Feb and 9 March) and Y DNA (16 March)
New to DNA? What's it all about?
From the 30 March there will be fortnightly Zoom sessions for those new to using DNA for family history.  These sessions will introduce you to all that you need to use DNA in your family history.  The sessions are relevant whether you have tested with any of the major testing companies such as Ancestry and My Heritage.  
These talks were fully booked in 2020 and will include session summaries and further reading, emailed to all participants prior to each session.
Webcast at your own leisure
GSV also has three free webcasts for members to introduce them to DNA and family history.  These topics covered are 'Should I do a DNA Test', 'DNA and Ethnicity Results' and 'DNA and Family History'.
See GSV Activities on the website for the full list of topics and dates and book into the sessions.
***
A cousin of mine emailed a few days ago to tell me he is still finding lots of us through our DNA connections by using 'clustering'. I have to admit I have enough trouble keeping in touch with the ones I find just on social media! I hope he hasn't invited them all to cluster at my place![Ed] 
Expiry Date:
Wednesday, 28 July, 2021 - 16:30