Irish Ancestry Group
Meetings
Quarterly 2nd Saturday February, May, August and November at 1.00pm. The August Meeting is our Annual General Meeting
The venue for the Quarterly meetings is: the Genealogical Society of Victoria
Meeting room Level 6, 85 Queen Street Melbourne.
Meetings usually begin with a group discussion. We are currently working our way through the counties of Ireland, but you are welcome to share any news or information at this session.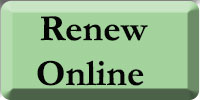 August 11: 1.00pm 2018 AGM
1.15pm Continuing the discussion on the counties of Ireland - Co Cork.
2.00pm Speaker Jill Blee, author and researcher will discuss her research for her books Bridget and The Liberator's Birthday.
3.00pm Afternoon tea
November 10 - Show and Tell Day
1.00pm Discussion circle - Co Westmeath
2.00pm Irish treasures you may like to show off
2.45pm A Christmas Surprise
3.00pm afternoon tea
February 9 2019
1.00pm Group discussion - Dublin
2.00pm (Speaker to be announced)
Contact details
Postal Address: Level 6, 85 Queen Street, Melbourne Vic 3000  AUSTRALIA
Tel 03 9662 4455 Fax 03 9663 0841
Committee
Chairperson: Beryl O'GORMAN Ph 9432 2343     
Email bezbri@optusnet.com.au
Deputy Chairperson:   Peter Cleary  
Treasurer / Membership: Gwen HARDINGHAM Ph 9584 3776   
Email ghardingham@bigpond.com
Committee: Ita Collard, Virgil Gill, Maureen Doyle (Minute Secretary), Thomas Dowling
Aims and Objectives of the group
To foster the study of Irish History and assist with family history research as it relates to Irish Immigration, particularly in relation to Australia.
To assist and encourage the study of Irish Family History.
To produce a quarterly newsletter "BLARNEY"
To produce a Subscriber's Irish Interest List when required.
To maintain liaison with Irish genealogy Groups.
To present seminars and conferences
To purchase suitable Irish Research media for inclusion in the GSV Library.
To sell an Irish Research starters kit
To distribute a newsletter titled Blarney.
To hold quarterly meetings of the Group's members at which . . .
  - Local or visiting guest speakers may present subjects.
  - Members participate in group discussions
Membership
Research
An Irish Research person is in the GSV library on the 2nd and 4th Wednesdays of the month, and on the 5th Wednesday when this occurs. Other staff and volunteers would also be able to assist you at other times. Contact the Research department for information of a time when a research volunteer is on duty in the library.
Our Irish Research Starter Kit and our Griffith Valuation Kit are available at GSV Reception for $7.00 or can be posted +Postage of $5.00. These will answer many of your questions regarding your Irish research. There are also many helpful resources available in the GSV library.
Newsletter
Our quarterly newsletter is "BLARNEY"
Contact Blarney editor. Beryl O'Gorman Ph (03) 9432 2343 Email 
Newsletter Subscription: $11.00 per year. 
Copies may be obtained by Application to the Treasurer.
Any person can subscribe to the Blarney, and contributions are alway welcome. We endeavour to bring you all updates and new resources as they become available.