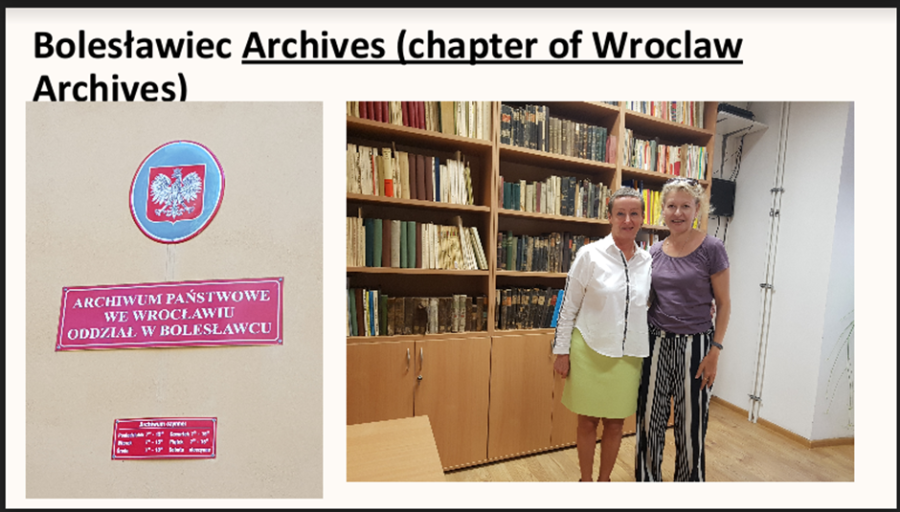 Join the International Settlers Group on Saturday 19th November at 1pm on Zoom.
Maria Picyk is going to talk about her enforced overseas adventure and all the amazing genealogical research she was able to do in Poland. Learn about life and research in Poland, past and present. Sometimes the best trips/finds are those you didn't expect.
Did you know that many cities that were German prior to WW2 are now in Poland? The names of those cities have changed but the records may still be there. For example, the archivist in Boleslawiec is mainly cataloguing German records.
New members are most welcome.
All discussion circles are free to members and on Zoom.
Please go to the Activities>Events page of the website and register.
Expiry Date:
Monday, 15 May, 2023 - 20:15