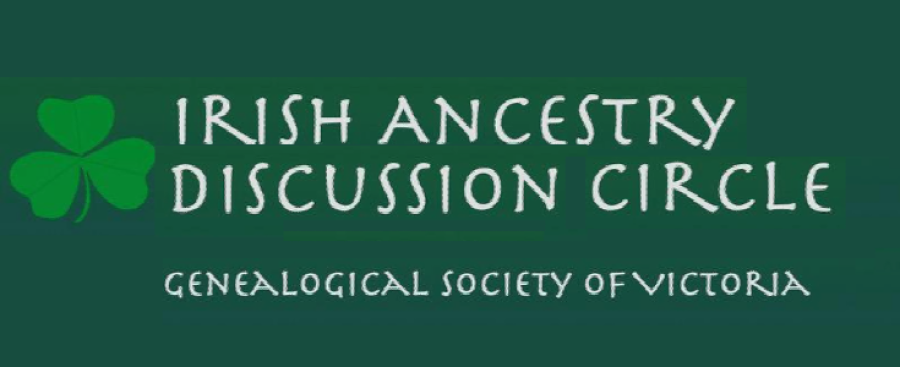 Rodney VAN COOTEN
Expiry Date
24 April, 2024
SPECIAL EVENT
The Irish Ancestry Discussion Circle together with GSV library staff and research assistants are planning an Irish Day in the GSV library on Thursday 23 November 2023. It is proposed that those who wish to seek support with their research, or who value a catch up with other like-minded investigators can come together and seek direction or guidance in their Irish genealogy.
The library space is limited, so members and non-members need to book to attend. It is a free event for members or $15 for non-members. Members can indicate their attendance by signing into the members section on the GSV website, then clicking Events Booking Page or via this link. Participants can select which timeslot they would like to attend: Morning (10am-12pm), Midday (12pm-2pm) or Afternoon (2pm-4pm). Non-members can call the GSV office to register. Bookings are based on a first come, first allocated basis.
All the usual digital resources will be available in the library, as well as access to GSV printed and film materials. Kindly bring along your supporting information to assist the library research assistants so they can offer their best support. An email containing further information on how best to prepare for the day will be sent to those who register.
Image
A café is located on the ground floor of 10 Queen Street and it is hoped that on the day a group coffee/refreshment session can take place with participants exchanging information and camaraderie.
Looking forward to seeing you on the 23 November!
IADC Committee and GSV Library staff and assistants
GSV Members: Free event, and register here. (Log into the website before booking.)
Non-members: Cost $15, and register by calling 03 9662 4455