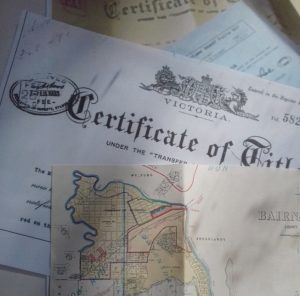 If you are quick you can book in to hear from Ken Smith and learn how to go about finding early Victorian land records.
This coming Thursday 21 November 12.00 - 1.00 pm. at GSV Research Centre.
Go HERE for details and to book. Places still available if you are quick.
$5 GSV members. $20 non-members. FHC, RHSV and CAV members should contact the GSV for a 25% discount.
Bookings are required and can be made online, by email, in person or by telephone (Mon-Fri 9.00am-4.00pm). Joint members please book in separately if both attending.
Our guest speaker Ken Smith OAM is a long-time member of the Port Phillip Pioneers Group (PPPG). Ken has researched early records of the Port Phillip District. He has scrutinised all the land transactions in the Port Phillip District from the time of the first land sales on 1 June 1837 until 1851 with the aim of finding where people lived.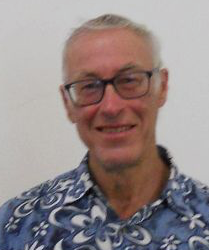 Ken was involved in PPPG through his research into his great-great-grandparents, Godfrey and Miriam (Levy) Alexander. They were married in Geelong's first Jewish wedding ceremony in May 1850. Godfrey had arrived in Melbourne in 1837 as a free settler to join his older brother, Raphael. They established drapery businesses in Portland, Geelong and Godfrey was a leading member of the Jewish communities in both Melbourne and Sydney.
Ken's museum-related interests are in museum and collection management utilising volunteer resources and he has assisted the Museum services of NSW and Queensland. Since retirement, he has been involved with the Parramatta & District Historical Society and its 1824 Macarthur-built historic house museum, Hambledon Cottage. In 2004 he received a Certificate of Achievement from the Royal Australian Historical Society. Ken was awarded a Medal of the Order of Australia in the 2010 New Years Honours for service to the community through the Parramatta and District Historical Society and through Museums and Galleries New South Wales. 
You can read more about the Port Phillip Pioneers Group https://portphillippioneersgroup.org.au
***