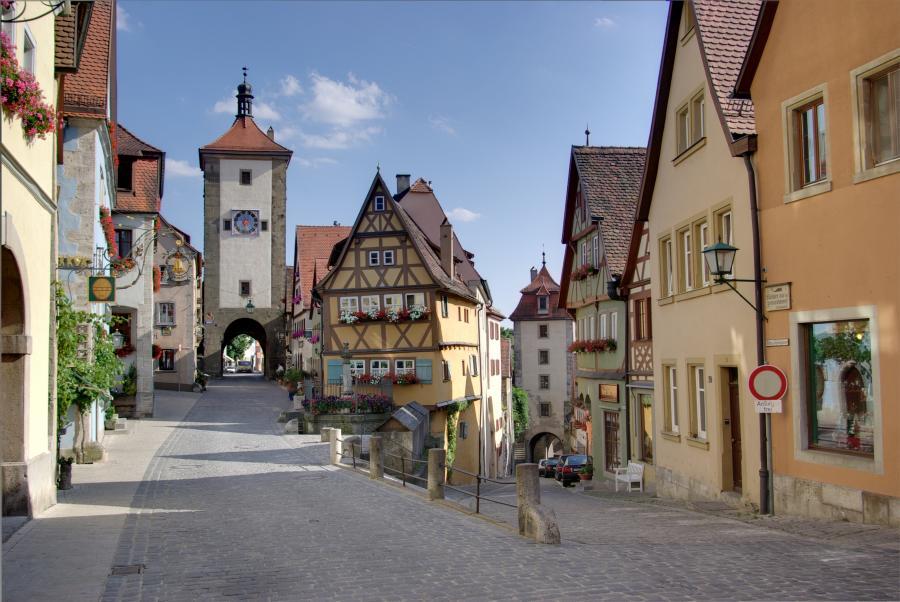 Bill Barlow
Expiry Date
07 June, 2023
Researching European family history can present new challenges. Not only are there different languages to understand, but there can be subsequent problems such as different abbreviations and styles of handwriting to overcome. Naming of people and places can be confusing, and locating the relevant records requires an understanding of the particular country's system of recording and storage of these – often at the local civil and church registry offices.
On Saturday May 15 at 1 pm the GSV's International Settlers Group (ISG) will host a talk by Eric Kopittke:
My Family was from Continental Europe -
Will DNA Testing help me?
This Zoom talk is part of the next ISG meeting and is free to GSV members and ISG newsletter subscribers. Bookings are required and can be made online via the 'Register Now' link. You will receive an email with the Zoom link. More information about the International Settlers Group can be found on our website HERE.
Eric Kopittke will present from Queensland, and this talk will be of interest to both researchers with European forebears, and those interested in DNA research.
Eric will help guide you to the resources available in Australia and online, including indexes, databases and gazetteers. He will also discuss how DNA testing can assist in your research, keeping in mind that ethnicity estimates are interesting but can also have a high level of uncertainty.
***

Eric Kopittke has a wealth of experience in researching his German family history. He has presented talks, convened the Queensland Family History Society's Central European Interest Group for over 20 years and is part of the German-Australian Genealogy and History Alliance. Eric has spoken in Australia and New Zealand and on 10 'Unlock the Past' cruises. He has also authored several books and 'Handy Guides' about researching German family history. Now retired, Eric studied at the University of Queensland and was awarded a B.Sc., B.A. and a Diploma of Education. He retired in 2014 after teaching Physics and Mathematics at St Peters Lutheran College, Indooroopilly for over 40 years. Currently he is completing certificates in German and English genealogy with the National Institute for Genealogical Studies in Toronto, Canada. Probably best known for the series Emigrants from Hamburg to Australasia: 1850-1879 which was completed with his wife Rosemary, Eric received the Queensland FHS Award for Services to Family History (1990); was made a Fellow of the Queensland FHS (2000); and in 2006 was awarded the AFFHO Award for Meritorious Services to Family History.
Additional Resources
Eric has published many books about German family history research, published by Gould Genealogy & History, which you can link to from here: LINK TO ERIC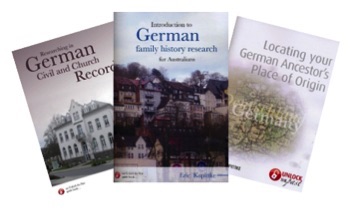 Locating Your German Ancestor's Place of Origin
Researching in German Civil and Church Records
Introduction to German Family History Research for Australians
Handy Guide: Civil Registration Births, Marriages and Deaths in Germany
Handy Guide: Church Records in Germany
Handy Guide: German Maps and Gazetteers for Family Historians
Handy Guide: German Words for Family Historians.
Credits:
Image Rothenburg, town in Bavaria on the Tauber River (photo: Bertholde Werner, public domain via Wikipedia Commons)
Thanks to Jean McConnachie, GSV Volunteer for this post.