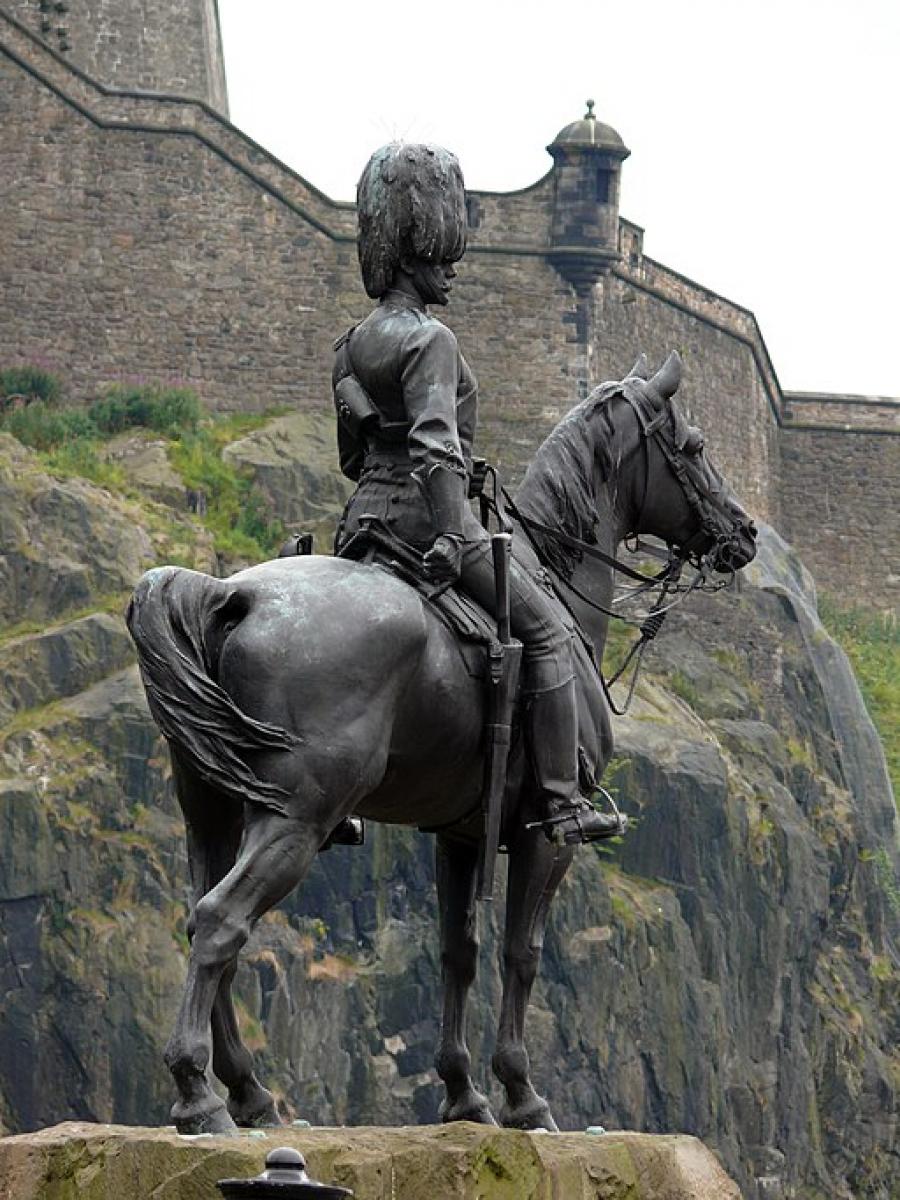 Royal Scots Greys, Edinburgh
16 June 2020
GSV News
Scottish Ancestry
The first online delivery of Scottish Assistance day last month was booked within the day, as was its overflow session.
So be quick for this one on Thursday!
With the GSV education centre being closed during June, the Scottish Assistance in the Library service, which was scheduled for Thursday 18 June, will now be available to members online, free of charge. To register an interest and book a 30-minute time slot for 18 June, please email the GSV at gsv@gsv.org.au providing a contact phone number and your GSV membership number.
Registrations will close at 3.00 pm on Wednesday 17 June.
The one-on-one consultations will take place on FaceTime, Skype, or Zoom, and you will be contacted in advance to finalise the arrangements. Bookings are available from 10.30 am to 3.30 pm.
Using the ScotlandsPeople website
Tuesday 30 June, 11.00 am

With the current restrictions due to the corona virus, this class will be held online for GSV members only, using ZOOM as the medium. This initial online class will be limited to 10 participants, but a follow up class will be arranged if required for additional numbers. To register your interest please email the GSV atgsv@gsv.org.au quoting your membership number and a contact phone number. 
Registration will close at 3.00 pm on Monday 29 June.

Presenter: John Blackwood
The ScotlandsPeople website, https://www.scotlandspeople.gov.uk/  "is the official Scottish Government site for searching government records and archives. In this site you have access to the statutory registers of births, marriages and deaths; census returns; church records; evaluation rolls; and legal records from Scotland's courts of law".
These include indexes and images.
This one hour class on the ScotlandsPeople website will explore what's on the website, how to register as a user, buy credits, obtain certificates, as well as advice on researching the site.
***
Memorial to the Royal Scots Greys (1905) sculpted by William Birnie Rhind (1853-1933) in Princes Street Gardens, Edinburgh. Sergeant Major Anthony James Hinnigan from Jedburgh and his horse 'Polly' were models for the statue. Photo courtesy of © Ad Meskens / Wikimedia Commons Sept 2010.
Among William Rhind's notable commissions are the statue of Burns at Aberfeldy and statues of King Robert The Bruce and Wallace for the Scottish National Portrait Galleries in 1895, and the Boer War Memorials in Edinburgh, such as the Royal Scots Greys (1905), the Black Watch (1908) and the Kings Own Scottish Borderers (1919).